Derlin Comb #505
The tooth-tip is finished with a special processing as not damaging scalp.
Tooth thickness is thin for smooth combing with appropriate hardness and superior heat resistance/chemical resistance/durability.
The product offers the best plastic quality as less shape change and color change.
It is also a long-selling product as well-balanced shape, length, and easy-to-use.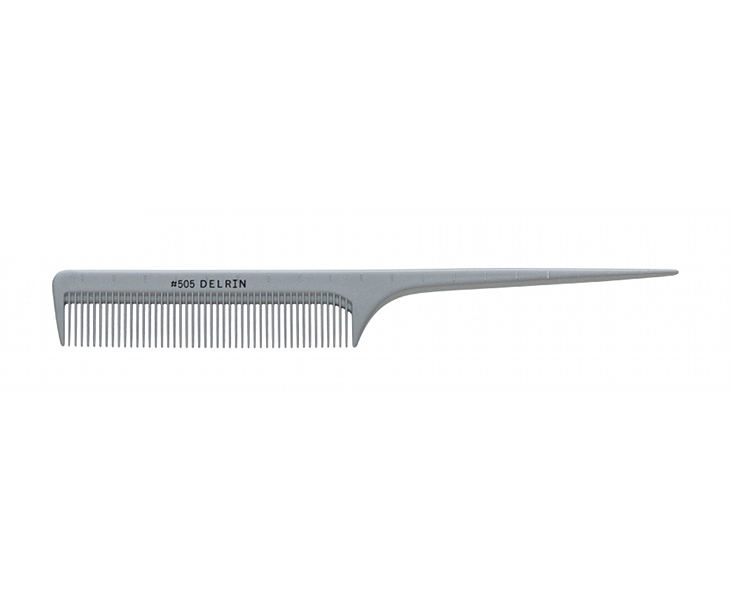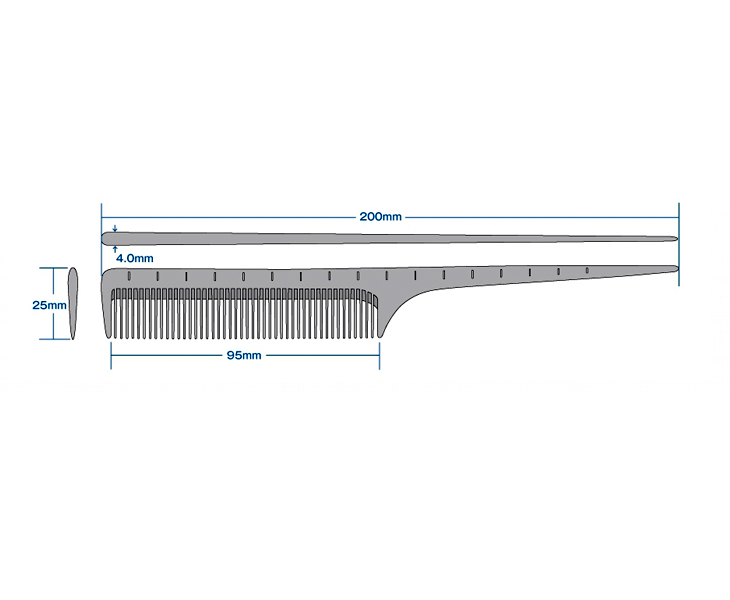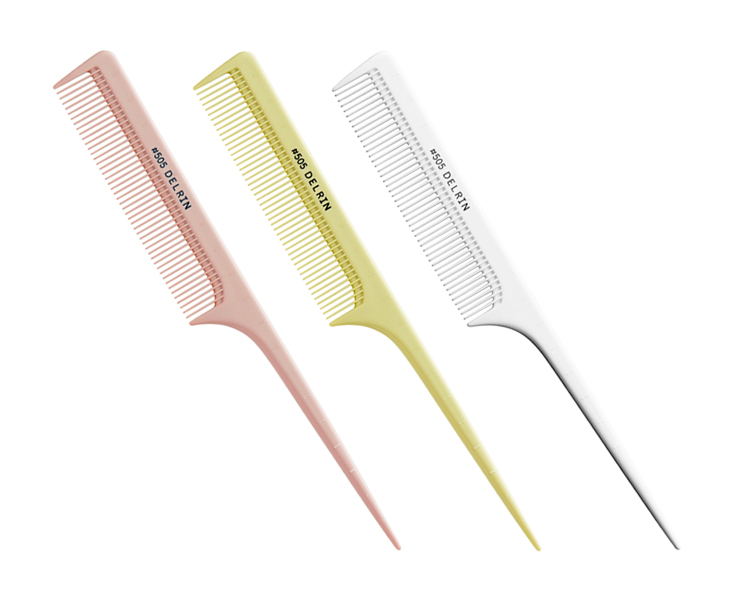 SPEC
Length
200mm
Material
Polyacetal
Color
GRAY
PINK
YELLOW
SHOCKING PINK
LEMON YELLOW
heat resistant temperature
120℃