VOLUME TREATMENT
More volume, more texture, more shine!
A dual-purpose hair treatment that can be used both in-bath and out-bath to increase hair volume and texture.
Smoothes through the fingers when rinsing and drying, and softens hair after drying, while improving shine and texture.
The ingredients alum and tannic acid give hair volume, while pericea, hematin, chitosan, and keratin repair damaged hair, leading to healthy hair with elasticity, strength, and luster.
Use both in-bath and out-bath to further increase volume, texture, and shine.
Non-silicone, weak acidity
Violet floral scent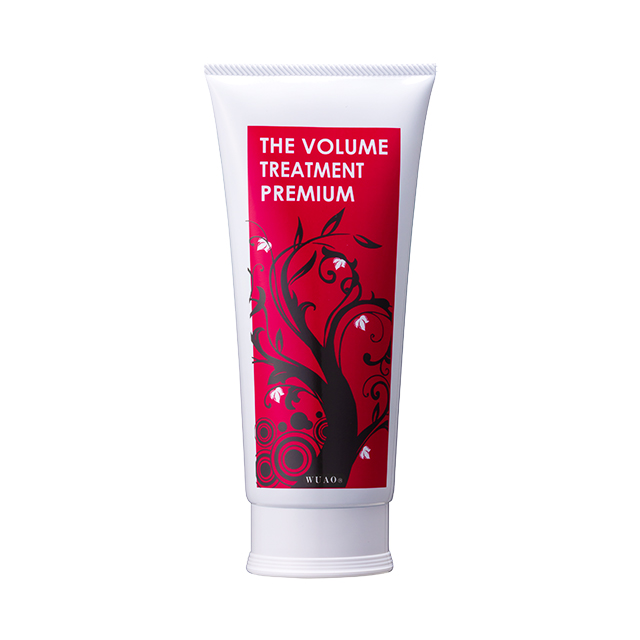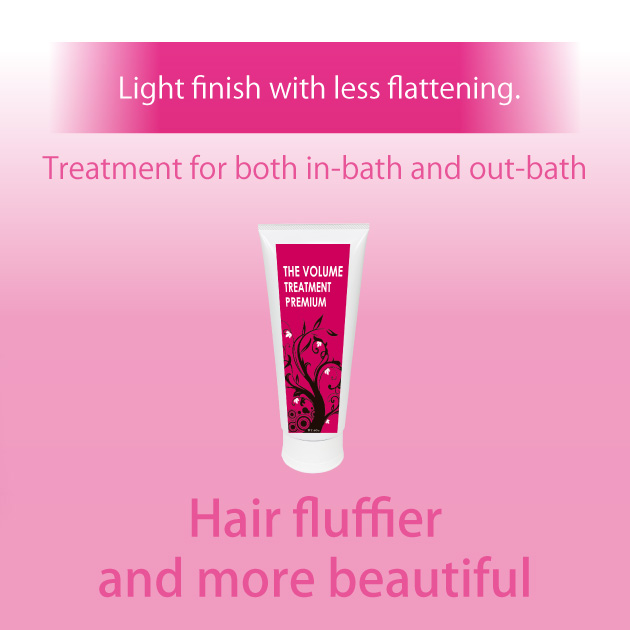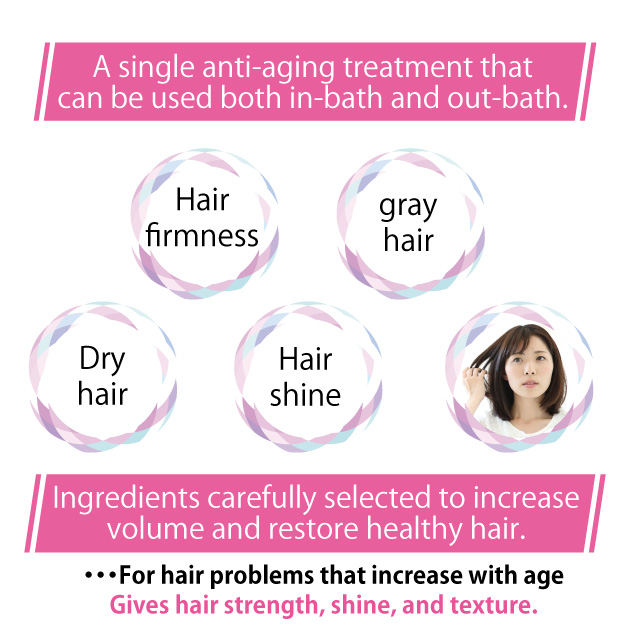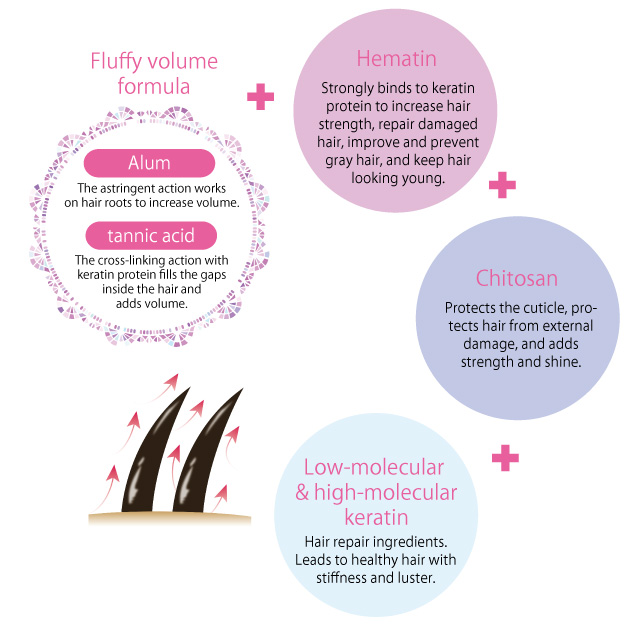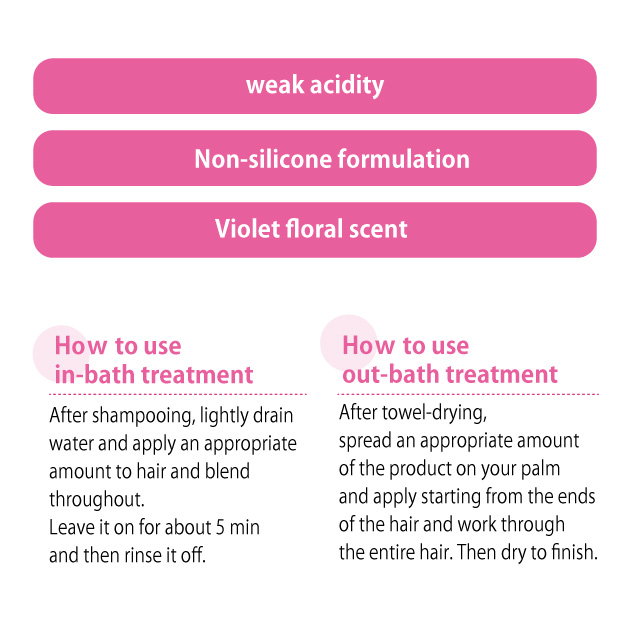 SPEC
| | |
| --- | --- |
| Full Ingredients | Water, glycerin, glyceryl stearate (SE), hydrogenated castor oil isostearate, octyldodecyl myristate, behenyl alcohol, PPG 3-caprylyl ether, glyceryl stearate, hydrogenated rape seed oil alcohol, alkyl (C12,1 4) oxyhydroxypropylarginine HCl, arum k, chitosan, tannic acid, keratin, hydrolyzed keratin (wool), hematin, and Lysine sodium dilauroyl glutamate, Koshirono senndangoza extract, Dimer linoleic acid Dimerglinolail bis(behenyl/isostearyl/phytosteryl), Polyquaternium-6, Polyquaternium-47 6, Polyquaternium-47, Lactic acid, BG, EDTA-2Na EDTA-2Na, ethanol, phenoxyethanol, propyl paraben Ethanol, Phenoxyethanol, Propylparaben, Methylparaben, Fragrance |